---
Home | About Us | What We Do | How We Do It | Who We Serve | Partners | Contact Us
---
About Us
Pertl & Alexander LLC - Laundry, Housekeeping, Textile & Valet Business Experts.
After 30 years of independent consulting, Don Pertl - founder of Pertl and Associates (P & A) - partnered in 2004 with his friend and frequent business collaborator of more than two decades, Matt Alexander. Today, Matt heads the firm which has been renamed, Pertl & Alexander (P & A). Our headquarters have moved from South Carolina to New York.
• Matt Alexander, President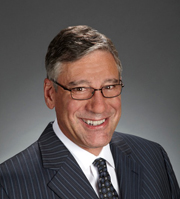 Matt Alexander is one of the most accomplished experts in the field of laundry systems design, operations and consulting. For more than 25 years, he's delivered forward-thinking solutions for some of the world's most respected hotel and healthcare companies, including leading hospitals, health clubs and nursing homes.
Matt has a proven genius for strategic planning, finding creative solutions to daunting problems, and forming beneficial alliances. He creates financial savings and drives operational performance from existing systems and develops and implements plans that result in successful new projects.
As president of Pertl & Alexander, one of the world's best-known and most experienced laundry consulting firms, Matt has assembled an extraordinary team of talented and dedicated laundry consulting experts.
As a public speaker, Matt Alexander has delivered presentations at industry seminars, including events hosted by the Textile Rental Services Association (TRSA), American Hotel & Lodging Association (AH&LA), International Hotel/Motel & Restaurant Show, and Milliken & Company.
In February 2012, at TRSA's first-ever Executive Roundtable, Matt Alexander outlined plans to develop TRSA's Hospitality Textile Life Cycle Survey to be conducted by Pertl & Alexander. We're examining factors that determine the lifespan of goods used by the hotel industry, including processing, use, theft, loss, abuse and degradation.
Hotels and laundries that fully complete the survey will receive a copy of the results.
In September 2011, Matt Alexander led a seminar on Plant Efficiencies for the Southeastern Educational Conference at the Hilton Myrtle Beach Resort.
At the Clean Show event in Las Vegas, Matt Alexander was the keynote speaker for a seminar sponsored by the TRSA, "Luxury Linen: How to Capitalize on a Trend." He also delivered a presentation entitled, "Hidden Octopus" at the Milliken Laundry Management and Quality Training Seminar.
Matt Alexander has authored a number of insightful articles appearing in leading trade publications. See Matt's web site, LaundryExperts.biz, for links to articles he's written for Textile Rental magazine, American Laundry News, and Laundry Today. Sample titles include "Luxury Linens: Here to Stay," "A Consultant's Role In Building Your Laundry - Why They're Needed," and "Keep It Competitive."
Download a .PDF copy of Matt Alexander's article, Luxury Linens & Garments - Full Speed Ahead (340 KB), as published in the November 2011 issue of Textile Rental.
• Support Staff: Pertl & Alexander has support staff and associate consultants with backgrounds in training, administration, engineering, systems design, graphic design, copywriting, accounting, information systems, security, and production management.

Contact Us: See our postal address, e-mail addresses, and telephone numbers on our Contact Us page.

Pertl & Alexander LLC is a resourceful partner to be called upon as needed.

---
Home | About Us | What We Do | How We Do It | Who We Serve | Partners | Contact Us
---
URL: www.Pertl-Alexander.com/about.html

© 2008-2021. All rights reserved.


Note: This site is best viewed with Firefox.

E-Mail: info@Pertl-Alexander.com